SOVEREIGNTY AND USER SATISFACTION FINALLY RECONCILE
BlueMind offers you the choice to preserve your digital independence while promoting that of France and Europe vis-à-vis US big tech.
---
Keeping control over your data and solutions is finally compatible with the satisfaction of your users. BlueMind is the number 1 alternative to Microsoft Exchange, O365, Gsuite, etc. email solutions.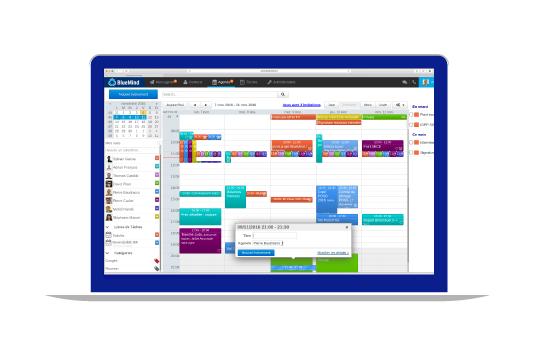 COMPLETE AND
INTEGRATED
Email and collaboration: a wide range of user-centric features.
---
Compatible with all desktop, web and mobile clients including Thunderbird and Outlook. | BlueMind is the only connector-free, 100% Outlook-compatible solution on the market.
all the features
OPEN SOURCE
Modular and extensible architecture, full service web service API, open source.
A wide ecosystem of partners and resources at your disposal.
AllBlueMind
TO TRY IT AND GO FURTHER:
Subscribe
to our newsletter
An email a month to keep you up to date with all BlueMind news.