Technology Partners


Avencall publishes XiVO, an open, unified communications and contact center solution with more than 350 clients: Groupama Rhône-Alpes Auvergne, Autoroutes du Sud de la France, CRAM d'Ile de France, Olympique Lyonnais, Ecole Centrale de Lyon, etc.
The XiVO/BlueMind connection brings a truly unified communications solution with click-to-call and collaborative work tools such as built-in calendar presence and phone status, automatic address book synchronization and voice emails.
Centreon publishes Centreon, an open source software package that allows users to monitor all information system infrastructures and applications.

Centreon has developed a BlueMind-dedicated plugin which enables:
functional or business monitoring (e.g.: webmail access)
infrastructure monitoring (equipment, BlueMind processes, etc.)
a BlueMind-dedicated dashboard
tree structure-based business views (business services -> technical services -> components)
an analysis tool/summary table


Vade Secure is the global leader on anti phishing, spear phishing, malware and ransomware with heuristic filtering.
Language independent, the filter analyzes globally all incoming emails (links, attached files, content…) to detect all threats in zero-day, even the most targeted attacks. After elimination all threats, we eliminate the nuisance of low priority emails with the Graymail Management.
Ads, social networks notification and newsletters are automatically sent to the graymail folder while the Safe Unsubscribe button eliminate them forever.
Protecting more than 300 million of mailboxes in 76 countries, our solutions are used by major ISPs, OEM and Enterprises worldwide. Vade Secure is implanted in 5 countries (USA, Canada, France, Hong Kong and Japan) to offer a 24/7 support.
The Vade Retro plugin facilitates the integration of the anti-spam, anti-phishing and anti-malware solution into BlueMind.


OpenIO brings the future of object storage to businesses of all sizes today. It offers the most flexible and versatile solution to solve the scale-out challenges businesses face, from 1TB to thousands of PetaBytes. This open-source solution provides a new way to build backend services for applications, allowing companies to combine data processing and storage on a single platform.
The future of storage is here. Find out more at www.openio.io, and follow @openio on Twitter.


StarLeaf offers a complete set of videoconference solutions covering a wide variety of needs ranging from mobility to meeting rooms to fixed and mobile workstations.
In just one click, you get complete interoperability with whatever solutions you've implemented, including BlueMind!
With StarLeaf and BlueMind, you can make conference calls (planned or unplanned multi-site, point-to-point, internal or open to external contacts) through a truly cloud-optimized, powerful and secure architecture on all 5 continents.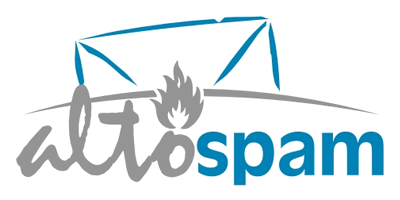 ALTOSPAM is an outsourced email protection solution. It features 16 advanced anti-spam, anti-phishing and anti-scam technologies and 5 anti-viruses. ALTOSPAM has over 3,000 users including Haute Autorité de Santé, Groupe Labeyrie, International Federation for Human Rights, Générale d'Optique, Ecobank, UFC Que choisir, Gaumont Pathé, Groupe Salins, Toulouse and CUGT, Sciences-Po, Berger Levrault, Sagem, E. Leclerc, Banque Atlantique, etc.
The BlueMind/ALTOSPAM integration brings security (spam and viruses) upstream of BlueMind's mail flow, frees up user mailboxes, reduces platform workload, and increases architecture availability and security.


E-DEAL publishes the E-DEAL CRM software and its variant for Chambers of Commerce and Industry — E-DEAL CCI.
More than 300 clients including: TF1, ARTE, BNP Paribas, CIC, GMF Vie, Metlife, Casino, Norauto, Stallergènes, Toyota, UCPA, Darty, RATP, Cofiroute, 15 Chambers of Commerce (Marseille, Toulouse, Nantes, etc.), Nice, Nantes and Lyon airports, etc.
BlueMind synchronizes E-DEAL calendars and contacts both ways and provides configuration options. E-DEAL can also use BlueMind as a messaging hub, allowing it to add business classes to the mail channel (e.g. it can offer an email to be associated with an opportunity).
ARKHEOS - electronic archiving

Arkheos is the publisher and integrator of SAARK, a unified electronic archiving solution (messaging + files). This solution is available for BlueMind and Microsoft Exchange. Arkheos' archive management module, ARKMAN, allows archive sealing in compliance with AFNOR standards. SAARK has earned Arkheos the recognition of the French Ministry of Research with the "Young Innovative Company" seal of quality.
The SAARK/BlueMind integration provides you with a standard-compliant archiving solution, automated and transparent to users that offers technical archiving (increased storage and safety), heritage-based archiving (full-text search) regulatory archiving (individual or organization-wide policy), and probation record management archiving (migration, purging, sealing).


As an expert in data sharing and file synchronization, Numvision facilitates mobile and collaborative work.
Numvision meets IT managers' demand for shadow IT by offering users the solution they expect.
Confronted with an ever-growing number of contacts, files and devices (PCs, smartphones, tablets, etc.), managers and users alike want to retake control of their data and keep it in France.
Sending heavy files by email, storing and accessing files from a chosen cloud, sharing files securely: these everyday uses are no longer expensive for anyone.