A native
videoconferencing feature 
fully integrated into your
collaborative email

ORGANISE VIDEO CALLS AND MEETINGS
Invite participants and attend meetings from any device.
Easily create new rooms, share your screen or your applications.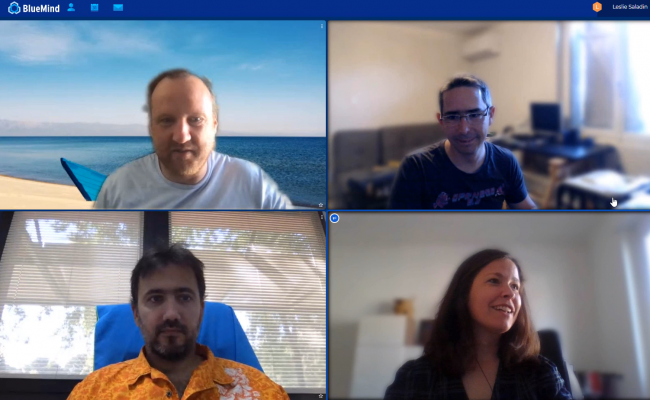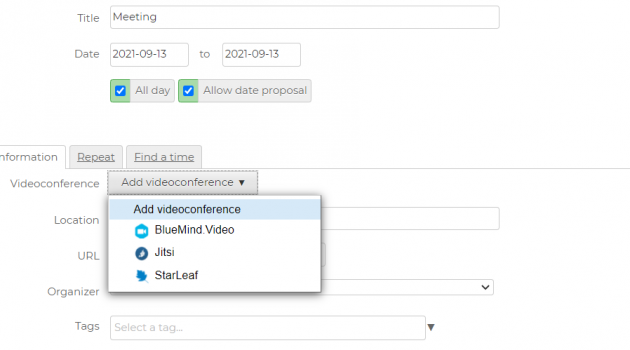 Plan your videoconference in just a click, straight from your calendar, and choose from different videoconferencing systems.

SHARE YOUR SCREEN OR YOUR APPLICATIONS
In just a click, share your whole screen or just one window.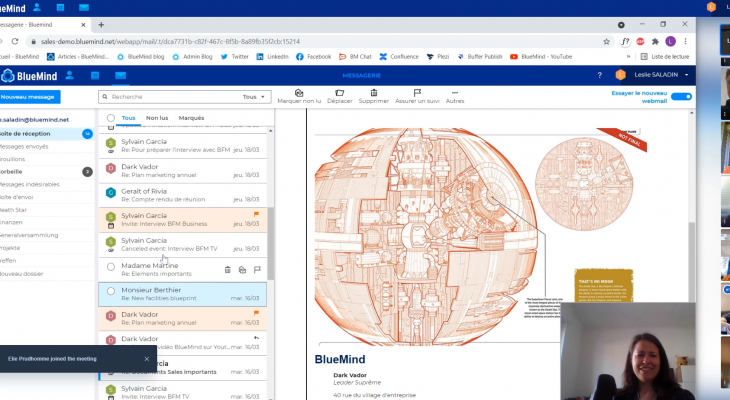 WANT TO KNOW MORE ABOUT BLUEMIND.VIDEO?
To offer you the response best suited to your requirements, we need to know a little more about your project.
No information you give us will be transferred or sold to any third-party.