14/02/2014
BlueMind 3.0 is available !
After eight months of intense development and tests, BlueMind 3.0 is available.
This new release improves the collaborative features with the new instant messaging and enhances user experience with its new search engine, tags support, Mac application Calendar synchronization (CalDAV protocol), better Windows support and many other features.
1. New Features
1.1 Instant Messaging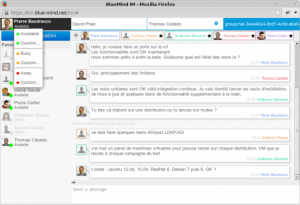 The main innovation in this 3.0 release is the instant messaging integration, server and client, with :
Standard XMPP protocol
Integrated web client
Multiple individual or group chats

1.2 Full text search in webmail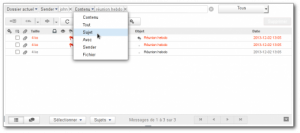 A rich and efficient search engine for the webmail. The full text search is now based on the elasticsearch engine which brings :
Multi-directories and multi-mailboxes search
Multi-criteria search
Instant results
Archived mails and attachments are also indexed
In order to keep the global architecture consistency, calendar and contact search has been moved to elasticsearch too.

1.3 Tags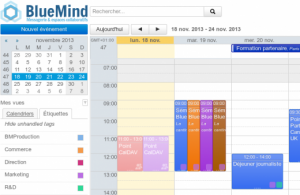 Categorize and select your events and contacts with global or personal tags.

1.4 CalDAV Support and Mac Calendar Synchronization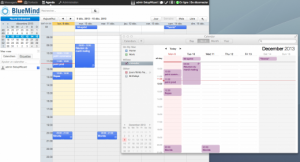 The support of CalDAV protocol allows you to synchronize BlueMind with your MaxOSX Calendar (Lion or above).

1.5 SSO AD Kerberos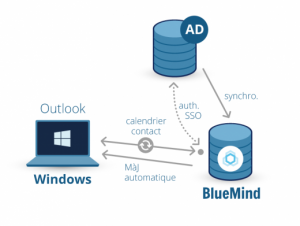 The Windows single sign-on allows users to automatically be logged into their BlueMind when they log into their computer.
2. Global Improvements

2.1 New Languages: German, Italian and Chinese
BlueMind 3.0 is now available in :
French
English
Spanish
Slovak
Polish
German
Italian
Chinese
All languages except French and English are from contributions. Congratulations and many thanks to all of our contributors!
An online tool is available and allows everyone to become a translation contributor, with observing translation rules.

2.2 Automatic Update of Outlook Connector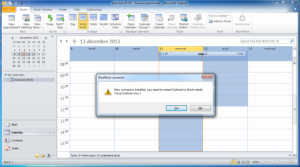 No more massive deployments of connectors. The new Outlook connector automatically updates itself when the BlueMind server is updated !

2.3 Mail Filters Management Improvements

Now you can update an existing filter and sort filters.

2.4 Multiple Calendars Management on iPhone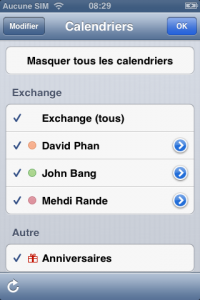 Improvements of mobiles synchronization with the addition of multi-calendars management.
Feature supported by iPhone
A first support (not completely operational) is offered by Android KitKat 4.4

2.5 IMAP Proxy
A new component, the IMAP proxy, is added to the BlueMind architecture. It allows you to:
Optimize some IMAP commands and unload back-end servers
Transform some actions for external processing.
3. Technical Notes
3.1 BlueMind 3.0 Documentation
Read the complete BlueMind documentation : usage, installation, administration of BlueMind 3.0: https://forge.blue-mind.net/confluence/

3.2 Update from 2.0 Version
Be aware that update needs a BlueMind subscription
Always do a backup before updating
Indexing : In order to make the new search engine available after the update, data have to be re-indexed. This may take a while depending on their volume. The old IMAP search is still active as long as a mailbox has not been indexed.
On RedHat, 2 operations are necessary : the execution of a command before the upgrade and a manipulation after for certificates.
For our partners, more information can be found here : https://forge.blue-mind.net/conflue…