07/02/2012
BlueMind: new premises in Labège with its partner E-DEAL!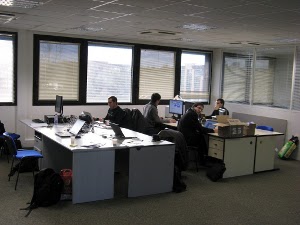 BlueMind moves and settles with its technology partner E-DEAL, in the heart of the digital village, at the Hotel Telecom Labège:
Telecom Hotel, 40 rue du village enterprises, 31670 Labège, France
For BlueMind, the stakes are support their growth, respond effectively to the many customers who trust us

and anticipate the increased load due to the high acceptance of the solution BlueMind by prospects and customers.
E-DEAL, publisher of the eponymous CRM, a company located in Montrouge south of Paris, locates all of its R & D Labège after hiring six new local R & D engineers.
See online : E-DEAL